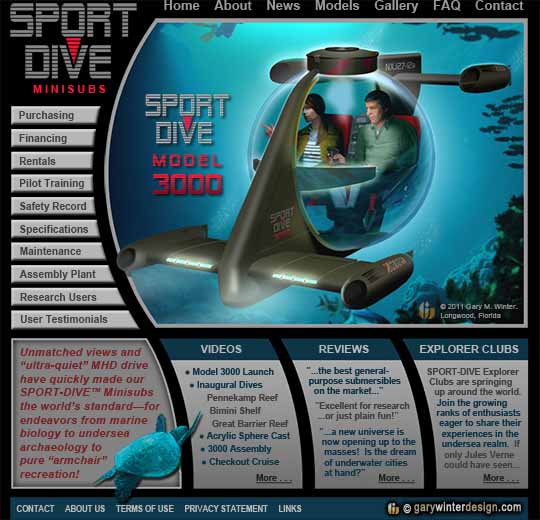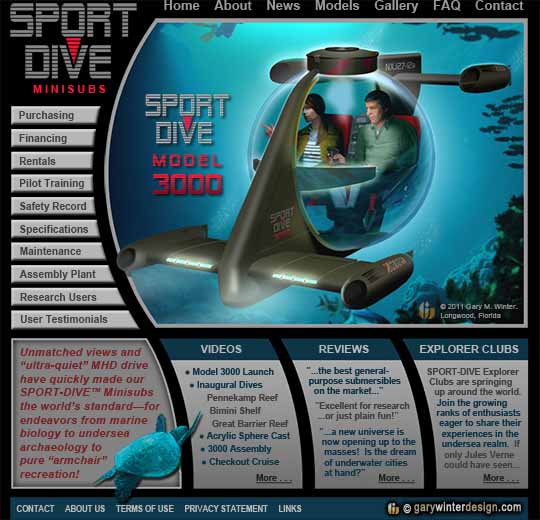 Designs can be "fluid and avant-garde",
while still presenting loads of information in
an organized yet "eye-popping" manner.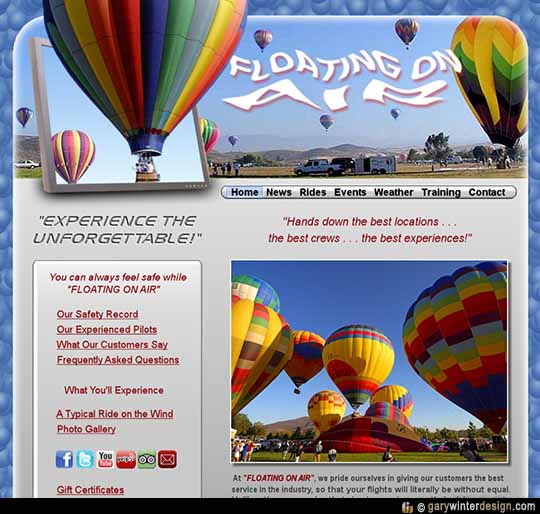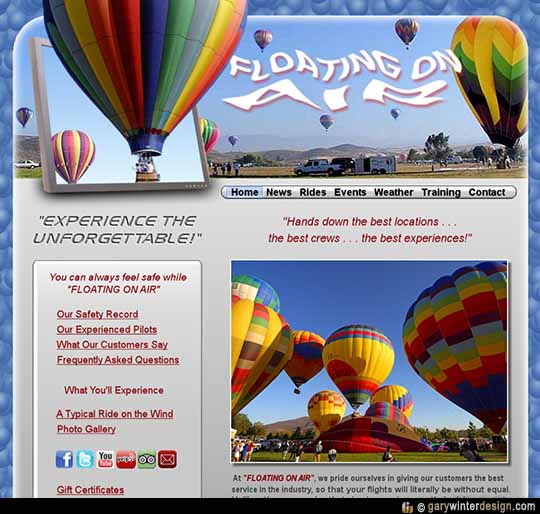 "Stream-lined and breezy," this design
relies less on descriptive text and more
on its colorful eye-catching images.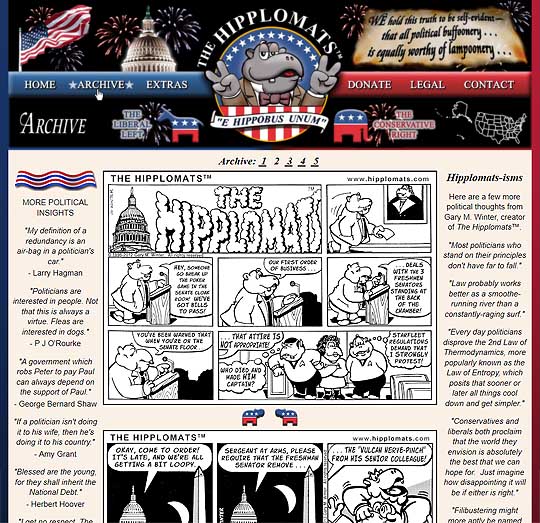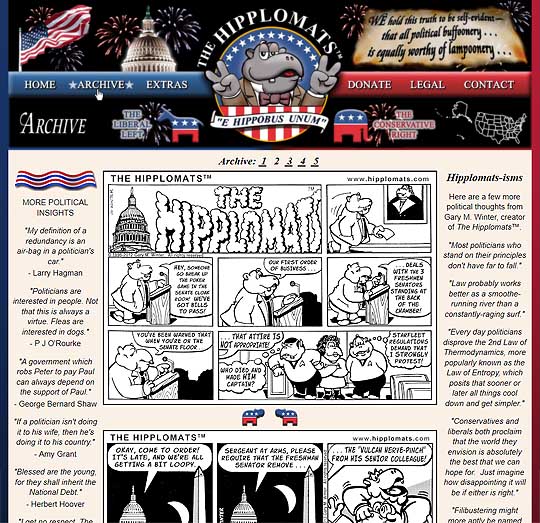 Examples of our comic strip,
THE HIPPLOMATS™, can be
seen on our Cartoons pages
and at www.hipplomats.com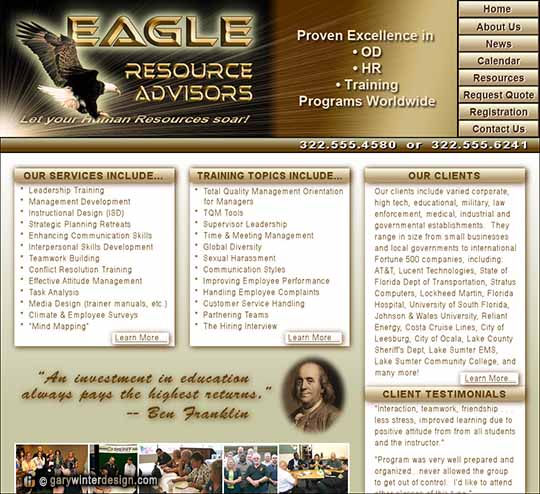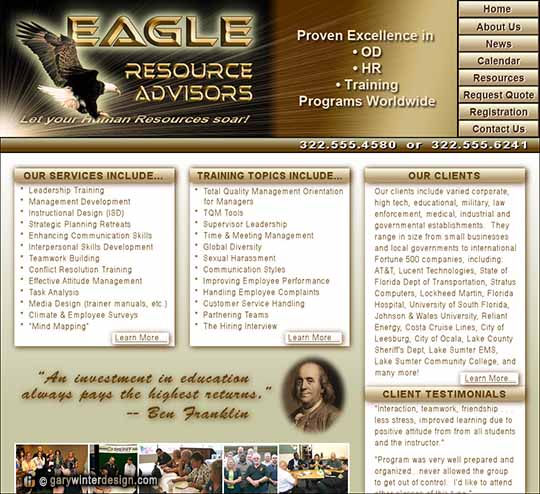 Designs that are more "text intensive",
"info-rich" and utilitarian are often requested
for training or educational sites.